I read in interview with Yoshihiro Takahashi that his second work overall was about boy and his dog named Alps. Translator titled it ''My Alps''/'Ore no Alps''. おれのアルプス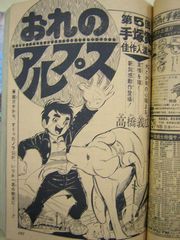 I would love to read it, it looks amazing and even more amazing that it is a Yoshihiro Takahashi first dog story!
Is it accessible anywhere in English?