I've always been a fan of the designs in Takahashi's work, and I think it's one of the things that draws me toward Ginga the most. It's just got a very distinct art style and there's some wild and crazy elements to it that just makes it fun.
What are some of your favorite character designs in Ginga and in other Takahashi works??
Some of my personal favorites:
George
George is absolutely one of the first characters that comes to mind when I think of my favorite designs. He makes me think of the dog version of a very ripped, strong dude with long, flowing locks. He's just such a good looking character. I think if I saw a really buff, snow-white Saluki/Great Dane mix with scars I would think he was some sort of ancient god. I dunno.
Hyakkiga
It's the armor. It's definitely the armor. He just looks so freaking cool and I'm kinda sad he was only around for a short bit (even if I'm not a huge fan of the wolf arc).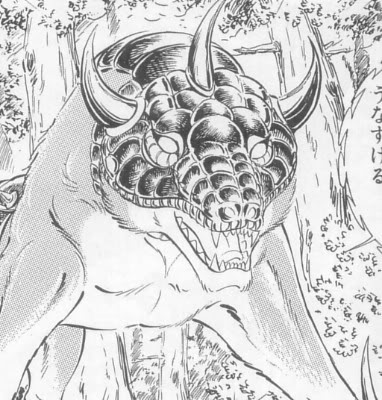 Aram
Oof, that upper jaw. I know RedBull had the same thing going on, but Aram also has the cool face markings and the extra scars/cropped ears. He looks so menacing; a dog you don't want to mess with and I think it fits him perfectly.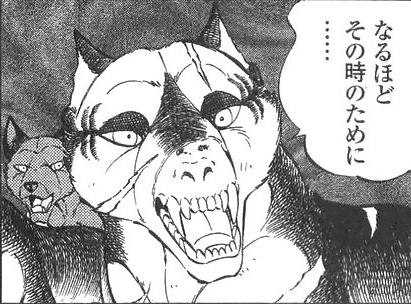 Bon
Eyeliner markings??? Yes please. I also really love his unique facial structure in comparison to other similar breeds (such as German shepherds). I know Blanca and Matheus also have a face like this but I just like Bon's eyeliner a bit more.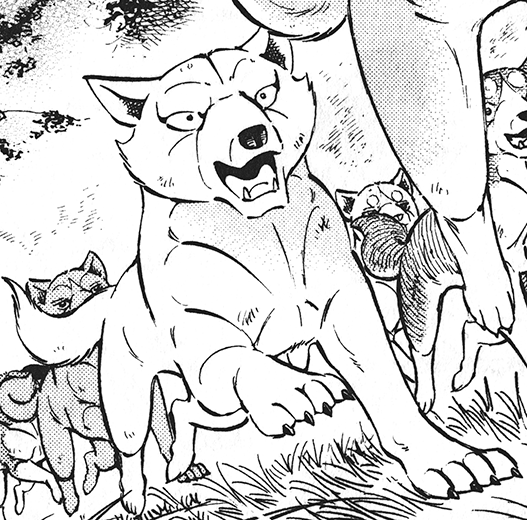 Toube
I REALLY love Ginga's Tosas. Benizakura was my second choice for favorite Tosa design but something about Toube speaks to me even if he's more minor. It's almost certainly his harness, something about it just makes him look cool. His missing eye also adds to his design once he loses it.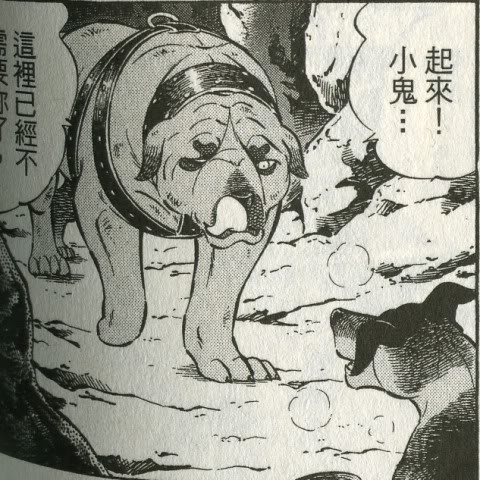 Kurojaki
Of course, everyone's favorite mohawk-having, scythe-weilding, spotty cannibal ninja. IDK, just the combo of him having a mohawk, his dark brown fur with his spots and black markings just make him so cool. Not to mention his scar when he loses his eye! I love Tesshin more as a character but Kurojaki takes the cake for design.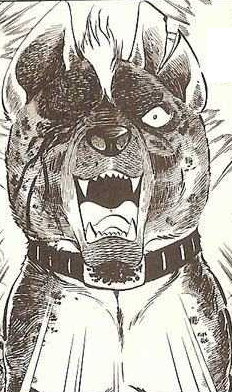 Anyway, there's my contribution. Pls tell me what designs you like and why! I love talking about character designs.